October 2019 - US auction previews
2 October, 2019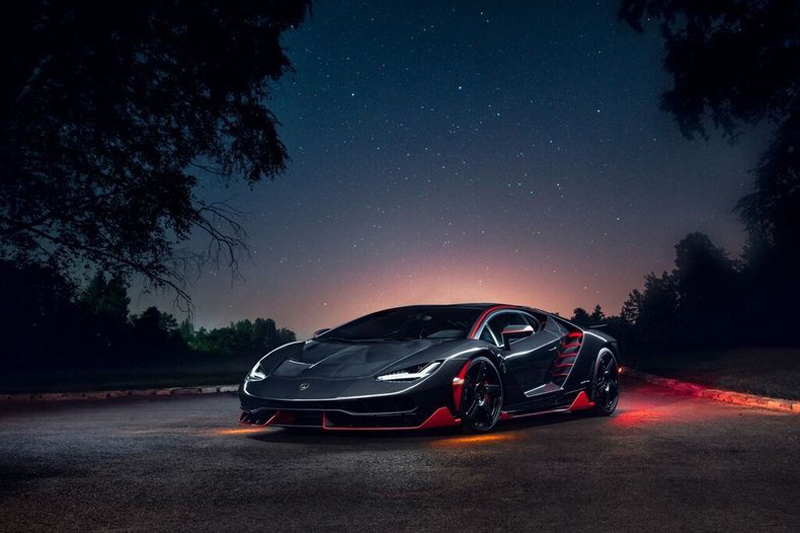 Rand Luxury will host its inaugural auction at The Nassau County Museum of Art in Roslyn Harbor, New York on 12 October, with a catalogue spanning pre-war classics through to modern hypercars. Star attraction is a 2017 Lamborghini Centenario LP770-4 with a pre-sale estimate of $3,000,000 – 3,300,000. Built to mark the 100th anniversary of the birth of Ferruccio Lamborghini, the Centenario was produced in a limited run of 20 coupes and 20 roadsters – Rand's car being only one of 6 coupes supplied to North America.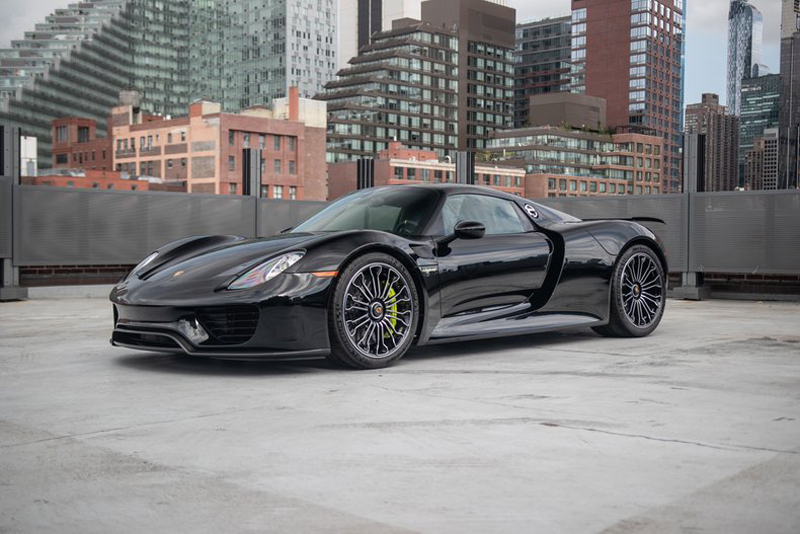 Other exotica includes an unregistered 2014 Porsche 918 Spyder with just 12 miles on the clock (estimate $1,950,000 – 2,100,000); a 2,925-mile US-spec 2008 Bugatti Veyron (estimate $1,295,000 – 1,700,000); and a one-of-49 2008 Koenigsegg CCX showing 1,143 miles (estimate $1,395,000 – 1,600,000).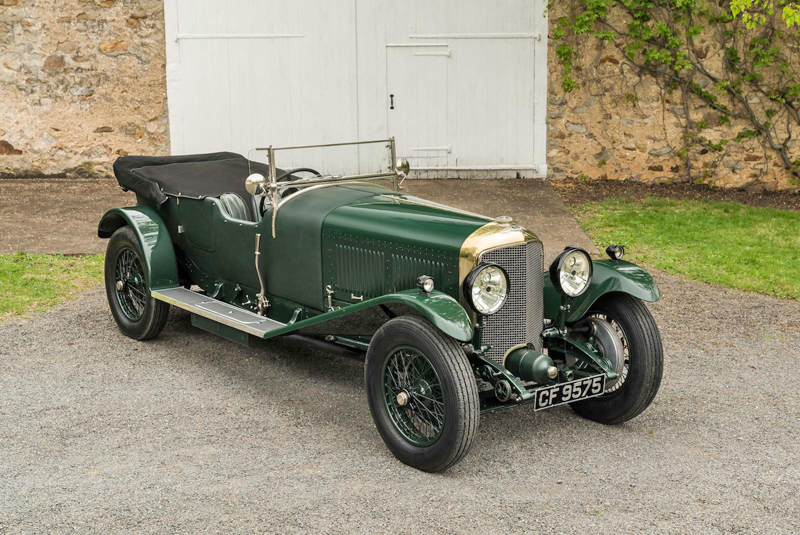 A matching-numbers 1930 Bentley Speed Six Sports Tourer – previously owned by the noted collector Dr Fred Simeone – tops the entries at Bonhams' Philadelphia sale on 7 October – being held, appropriately, at the Simeone Foundation Automotive Museum (estimate $450,000 – 650,000).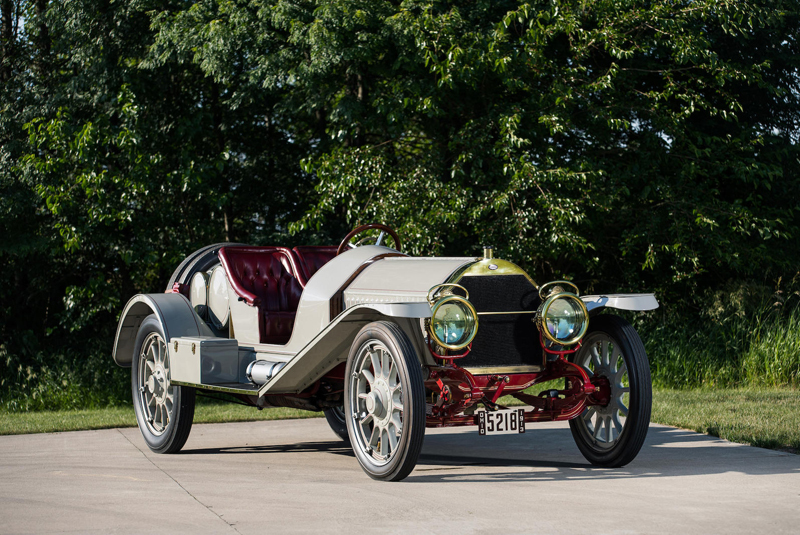 Significant brass era machinery due to go under the hammer includes an ex-Harrah Collection 1913 Pope-Hartford Model 33 50HP Touring (estimate $275,000 – 325,000); a 1913 Marmon Model 48 48HP Speedster, believed to be one of only two surviving examples (estimate $250,000 – 300,000); and a circa 1904 Pope-Toledo 24hp Rear Entrance Tonneau which carried off an award at the 2001 Pebble Beach Concours d'Elegance following its restoration by Stu Laidlaw of Connecticut (estimate $120,000 – 150,000).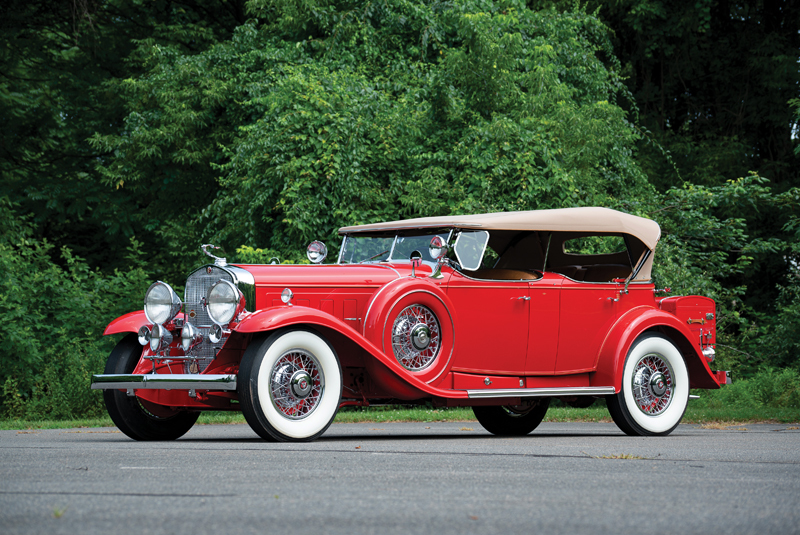 Hershey once again hosts RM Auctions, back for its 13th annual two-day sale on 10-11 October with a number of cars consigned from prominent collectors. Heading the roster is a well-known 1930 Cadillac V-16 Sport Phaeton which appeared in the 1964 film The Carpetbaggers, driven by Alan Ladd, with a guide of $900,000 – 1,100,000.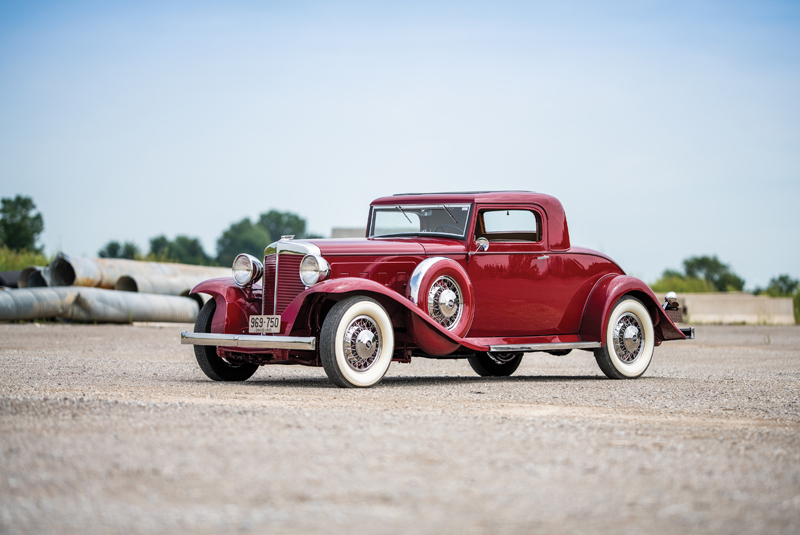 Jewel in the crown among the 14-car Jack Dunning Collection is an award-winning 1931 Marmon Sixteen Coupe by LeBaron, with only four owners from new and believed to be one of just six extant (estimate $650,000 – 850,000).
Classic car auction price estimates for: Lamborghini | Porsche | Bugatti | Koenigsegg | Bentley | Pope-Hartford | Marmon | Pope-Toledo | Cadillac
From leading auction houses: Rand Luxury | Bonhams | RM Auctions
Read through the rest of our classic car previews for more information about our auction collections. Check out our online resource for upcoming classic car auction events and classic car auction results around the world.